Brush News
Home

Brush News
Experienced Musical Instrument Cleaning Brush Set
Aoqun musical instrument cleaning brushes have a variety of styles, including but not limited to mouthpiece brushes, valve cleaning brushes, trombone cleaning brushes, woodwind cleaning brushes, saxophone control brushes and so on. In addition to separate musical instrument cleaning brushes, Aoqun can also customize musical instrument cleaning brush sets for customers to facilitate your life.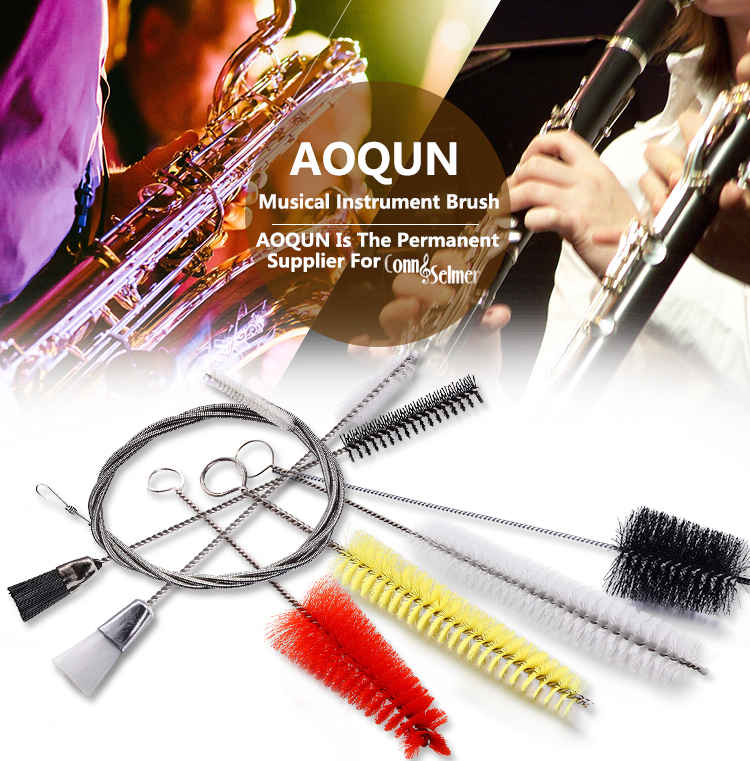 Musical Instrument Cleaning Brush Kit

In order to enhance customer experience, increase product added value, and increase product competitiveness. Aoqun also provides one-stop customization of supporting cleaning products. The instrument cleaning brush set as shown in the figure below contains cleaning brushes, detergents, cleaning sponges, wipes, record cards and pencils. The combination and collocation can achieve the best cleaning and maintenance results, and carry it with you to make the cleaning work more convenient and easy.

Aoqun Brush can provide more than 2000 specifications of brushes. In the choice of brush wire, you can choose stainless steel wire, iron wire, galvanized wire, etc.; in the choice of hair wire, you can choose nylon or bristles; in the head treatment, there are Dispensing on the head, cotton head, wrapping, single wrapping, fan-shaped processing, etc. If you need a custom instrument cleaning brush set, please call Aoqun Brush Factory.