Brush News
Home

Brush News
Where Can I Find A Good Medical Brush Wholesaler?
To find a good medical cleaning brush, buy it at the source manufacturer. AOQUN BRUSH is a professional, high-level manufacturer of medical cleaning brushes and a wholesaler of high-quality surgical instrument cleaning brushes in China. Our products are made of the finest materials and have passed strict quality-control tests.

We offer a wide variety of medical cleaning brushes, including those for endoscopes, dental instruments, and surgical instruments. You can be sure to find the perfect brush for your needs at AOQUN.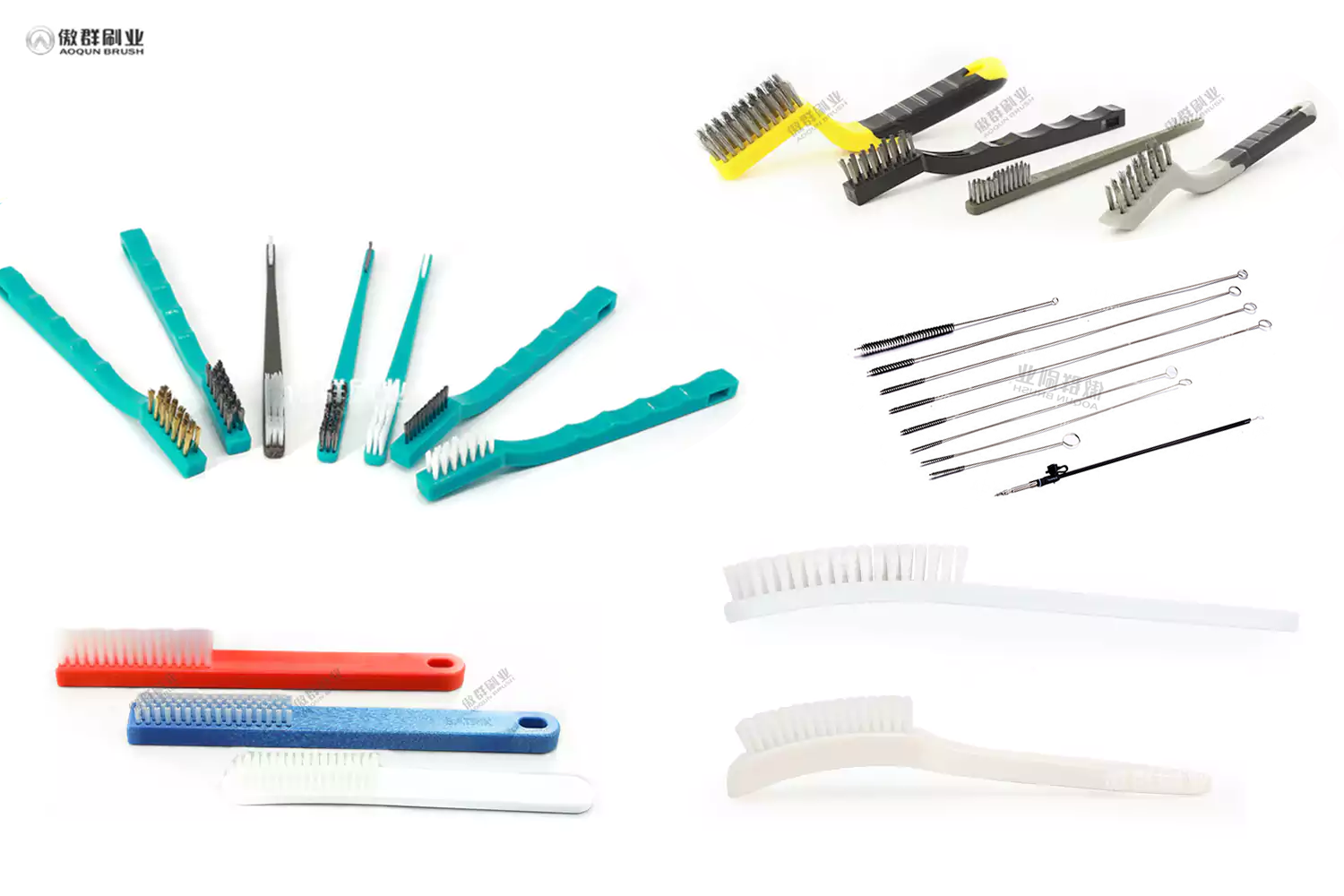 Endoscope Medical Cleaning Brushes
Endoscope Medical Cleaning Brush is designed to clean and maintain the endoscopes, microscopes, instruments, or other medical equipment. The brush comes with a non-slip grip handle for easy handling and use. It also features soft bristles that provide superior surface protection while working on sensitive materials. The endoscope tube cleaning brushes' diameter and length can be customized. This is an excellent cleaning brush at a reasonable price!

Interdental Cleaning Brushes
The interdental cleaning brush is a very important tool to clean teeth and gums. This type of tooth cleaning brush comes in various sizes, shapes, and colors for cleaning the teeth properly, removing plaque and bacteria that build up on the surface of the teeth and gum line. The bristles are designed with special materials that make it easy for you to clean the teeth without damaging the enamel or other parts of the teeth. This makes the brushes more durable, long-lasting, effective, and safe for daily use. The best way to care for the bristles is to replace them each time they get dirty and dull. You can also choose the size of the interdental cleaning brush according to what type of cleaning method you want to practice.

Surgical Instruments Cleaning Brushes
The cleaning brushes, Surgical Instruments Cleaning Brushes, are designed for use with a variety of surgical instruments. They provide a soft surface to clean and protect the instrument's finish and ensure that it will last as long as possible. Surgical instruments cleaning brush heads have been developed to remove dirt, and debris quickly and easily. These cleaning brushes are ideal when you need an extra layer of protection against water damage or stains caused by blood splatters and other liquids. The bristles on these cleaning brushes are made of nylon, which is durable, flexible, and has good abrasion resistance. These instruments cleaning brushes are suitable for general sterilization of all types of medical equipment, including surgical instruments, and they can be used in conjunction with our cleaning and sterilizing solutions to help prevent cross-contamination. These cleaning Brushes are also available with special features such as anti-static, non-slip handle, rubber coating on head and base, etc. The cleaning brushes are compatible with all standard surgical instruments.

Contact us today to learn more about our products and how we can help you keep your medical instruments clean and sterile. Thank you for reading! We hope this article was helpful. If you have any further questions, please feel free to contact us. Thank you for your interest in AOQUN medical cleaning brushes! Have a great day!