Brush News
Home

Brush News
What Should Be Paid Attention To When Cleaning The Endoscope?
An endoscope is a testing instrument that integrates traditional optics, ergonomics, precision machinery, modern electronics, mathematics, and software. An endoscope can see lesions that cannot be shown by x-rays, thereby helping doctors make a pathological diagnosis. The daily cleaning requires the use of a suitable endoscope cleaning brush to clean the endoscope.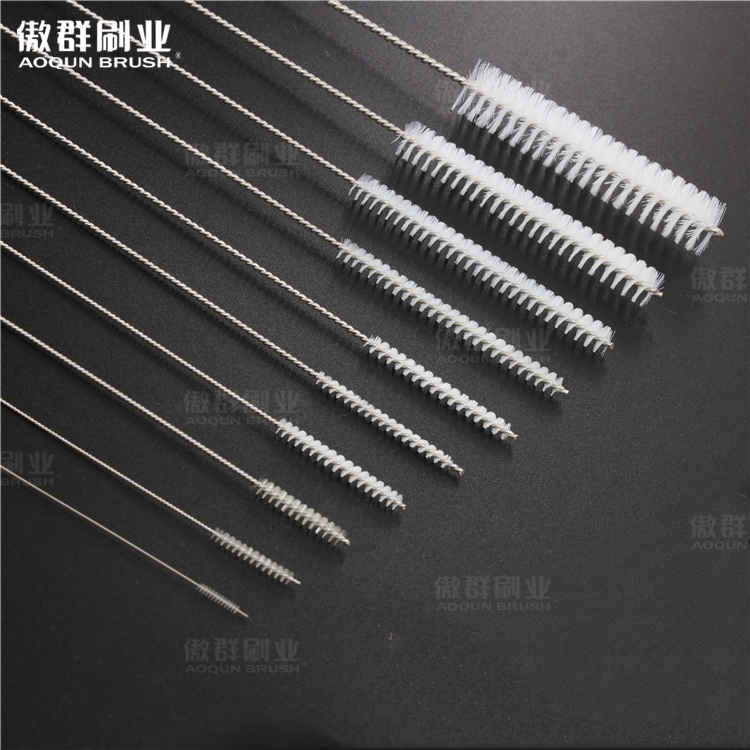 Endoscope Cleaning Brushes
The endoscope has a complicated structure and is not easy to clean. If only water or enzymes are used for cleaning, it is difficult to achieve the cleaning effect of thread management. The endoscope brush can deeply clean the tube cavity, joint parts, tooth lines, and parts that are not easy to clean, and can flexibly reach and clean each part. The endoscope cleaning brush produced by Aoqun has a simple and stable structure and adopts integral injection molding. Compared with the traditional metal cleaning brush, the cost is low, the pollution is small, and it is not easy to corrode.
There are many styles of endoscope cleaning brushes, which can be customized according to different application types. The company has long-term cooperation with many well-known companies in the medical industry. The endoscope brush produced by 3.0 hot melt shrinkage technology has flexible brush head handling, fastened filaments without falling off, easier cleaning, product quality is guaranteed, and more product information please Contact Aoqun Brush Company.