Wire Medical Instrument Cleaning Surgical Brushes
AOQUN is a large-scale high-quality customized surgical brushes manufacturing company combining
design, development, production, sales and service.

The professional surgical brushes design and manufacture is also available.
Meeting the cleaning requirements of general surgical instruments.
Professional cleaning brushes for surgical medical instrument.
Reasonable handle design,customized handles and logo.
Sterilized at high temperature of 100 degrees.
Ⅰ.Surgical Brush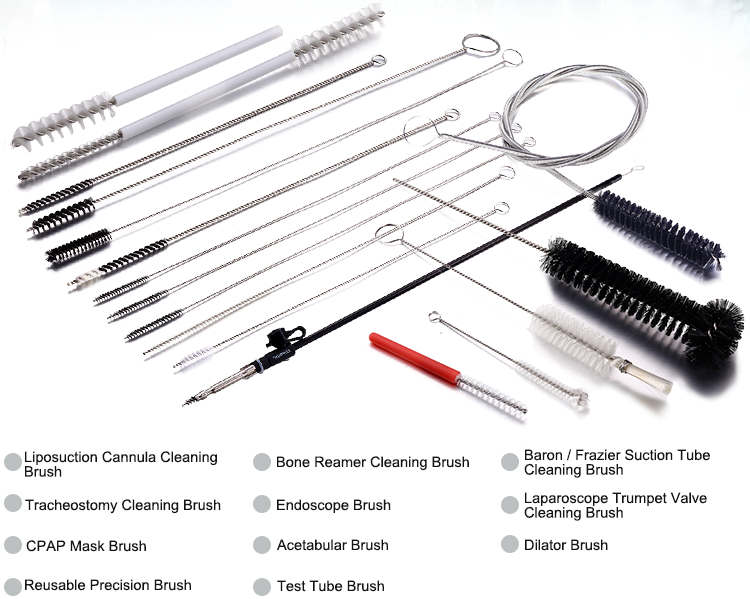 Ⅱ.Liposuction Cannula Cleaning Brush

Ⅲ.Bone Reamer Cleaning Brush

Ⅳ.Tracheostomy Cleaning Brush

Please give us size and material refer to below drawing and sheet to make your
customized surgical brush, Thank you!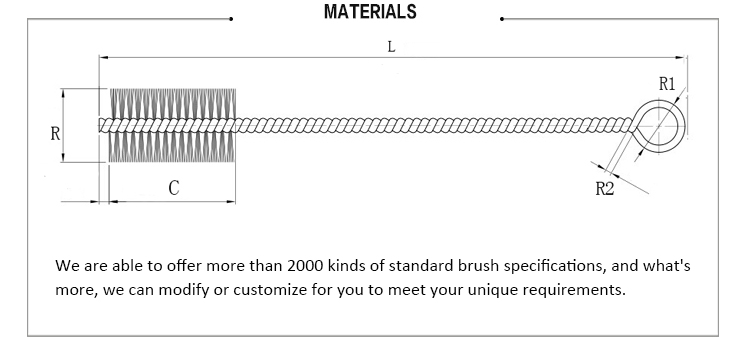 Ⅴ.Brush Head Process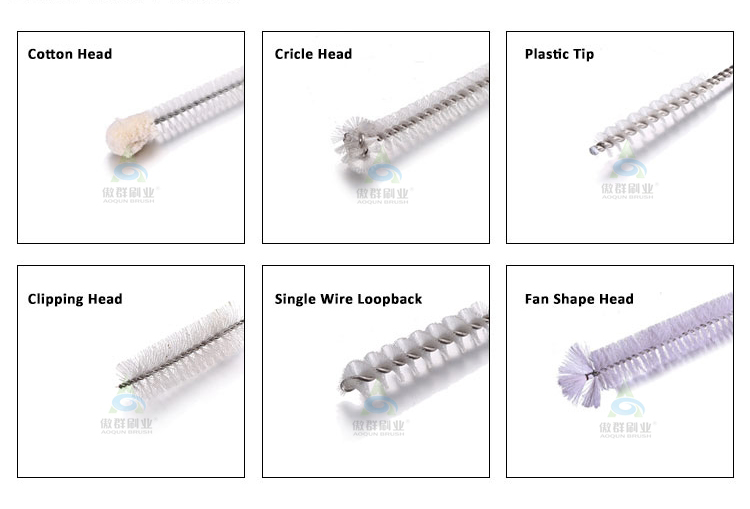 Ⅵ.Brush Handle Process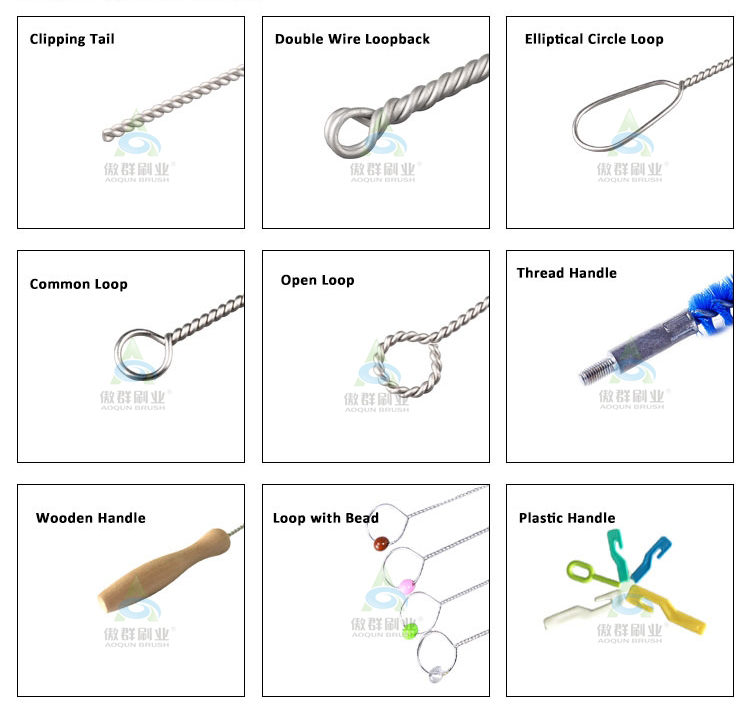 Ⅶ.Product Detail
| Brush Parameter | Brush Customization |
| --- | --- |
| Brush Diameter | 1mm-500mm |
| Brush Length | 8mm-2950mm |
| Overall Length | 10mm-3000mm |
| Brush Shape | Cylindrical, Conical, Irregular Shape |
| Filament Material | PA, Bristle, Sisal, Cotton, Stainless Steel, Copper, Bronze, etc. |
| Handle Material | Stainless Steel, Wood, Plastic, etc. |
| Brush Head | Cotton Head, Cricle Head, Plastic Tip, Clipping Head, Fan Shape, etc. |
| Handle Process | Wire, Wood, Plastic, Loop, Thread, etc. |
| Brush Features | Can Be FDA Comply and Antibacterial |
| Certifications | RoHS, SVHC, FDA Registed |
| Usage Scenarios | Medical Instrument Cleaning, Surgical Instrument Cleaning, etc. |
| Industry | Medical Industry |