Washing Cleaning Bottle Cleaner Beaker Brush
AOQUN Brush Specializes in the customization and production of different types and size
beaker brushes, which feature an extra-large brush ideal for cleaning beakers.

Ⅰ.Bottle Cleaner Beaker Brush
These beaker brushes are spiral wound on to grooved finished hardwood handle or plastic
handle. A heavy double-tufted end cleans residue from the bottom of beakers. Available in
12" and 16" lengths with brush diameters including 2.5" and 2.875".

Brush length 6 in. / 15.2 cm
Brush diameter 2.4 in. / 6.1 cm
Overall length 16 in. / 40.6 cm
Other size also can be customized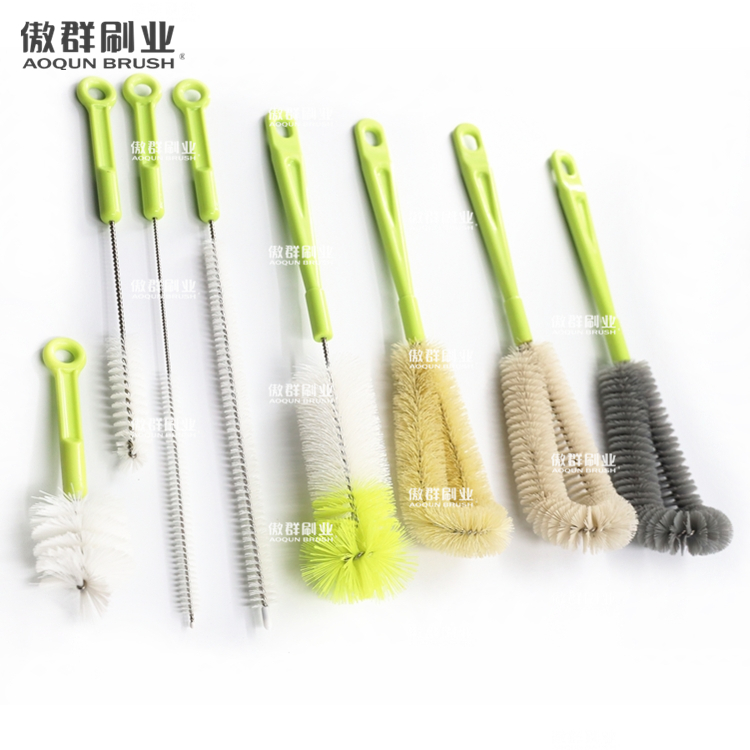 Please give us size and material refer to below drawing and sheet to make
your customized beaker brush, thank you!


Ⅱ.Brush Drawing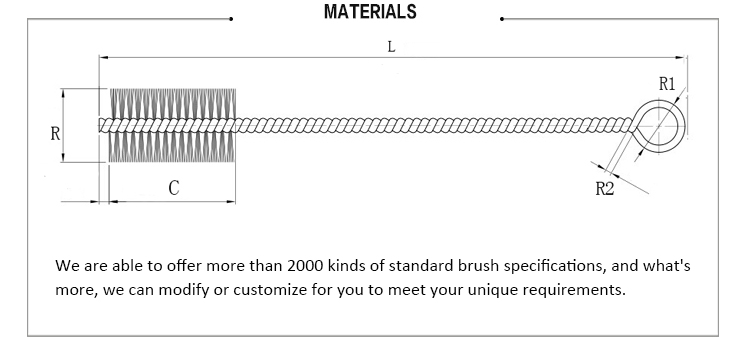 Ⅲ.Brush Head Process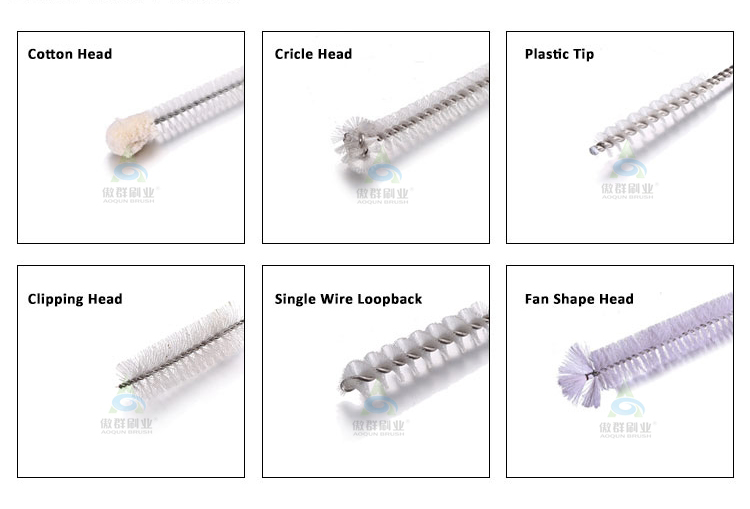 Ⅳ.Brush Handle Process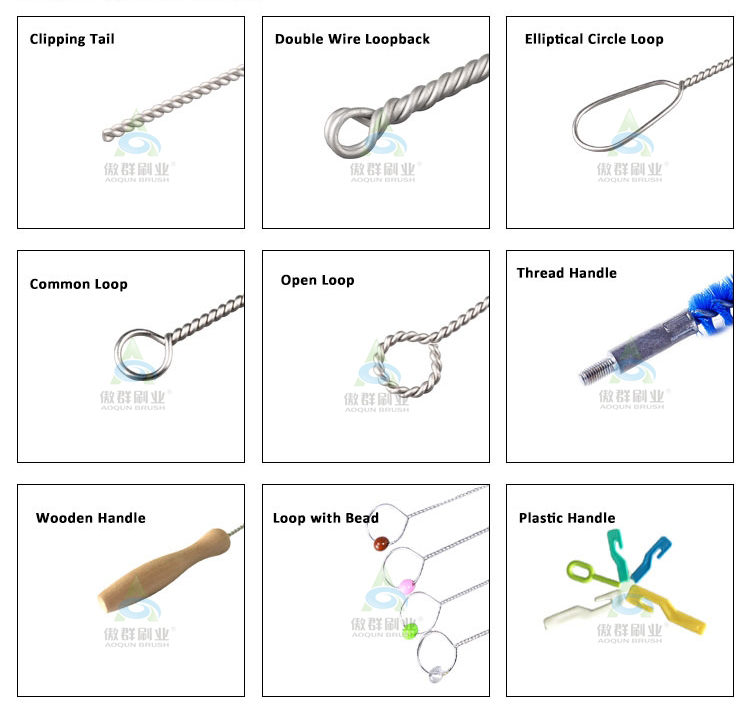 Ⅴ.Product Details
| Brush Parameter | Brush Customization |
| --- | --- |
| Brush Diameter | 1mm-500mm |
| Brush Length | 8mm-2950mm |
| Overall Length | 10mm-3000mm |
| Brush Shape | Cylindrical, Conical, Irregular Shape |
| Filament Material | PA, Bristle, Sisal, Cotton, etc. |
| Handle Material | Stainless Steel, Wood, Plastic, etc. |
| Brush Head | Cotton Head, Cricle Head, Plastic Tip, Clipping Head, Fan Shape, etc. |
| Handle Process | Wire, Wood, Plastic, Loop, Thread, etc. |
| Brush Features | Wear Resistance, Rust Protection |
| Certifications | RoHS, SVHC |
| Usage Scenarios | Bottle Cleaning, Glass Cleaning, Vacuum Flask Cleaning, etc. |
| Industry | Household Cleaning, Glassware Cleaning |