Tube Cleaning Glass Cleaner Graduated Cylinder Brush
AOQUN Brush Specializes in the customization and production of different types and size cylinder
brushes.AOQUN Graduated Cylinder Brush is excellent for cleaning cylinders or large tubes with
inside diameters from 38 to 64 mm.


Ⅰ.Glass Graduated Cylinder Brush
For effective, safe cleaning of wide mouth glassware such as jars, beakers, cylinder, etc. Stiff bristles
with fan-shaped tufted end or circle tufted end, on heavy galvanized iron wire. Stiff bristles provide
effective scrubbing. Designed to thoroughly clean the bottom and corners of beakers, cylinder, jar
without scratching. Scratched glass is more prone to break during experiments, especially when
the piece is heated.

• Brush is a total 20 inches long.
• Brush with tufted tip is 6 inches long by 2-3/8 inch wide in black nylon.
• Twisted wire handle is 1/4 inches dia. with hanging loop.
• Easily fits into a 1-1/2" opening or larger.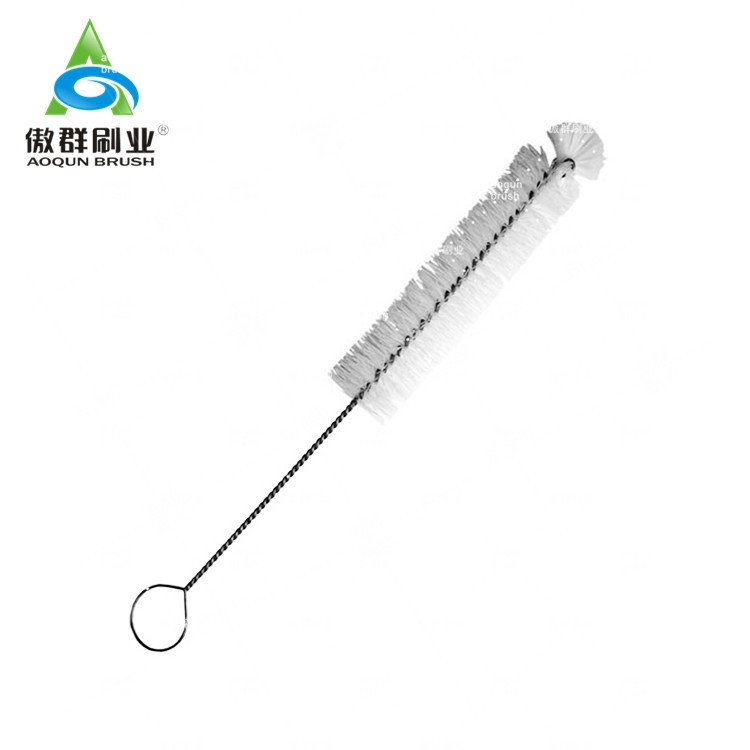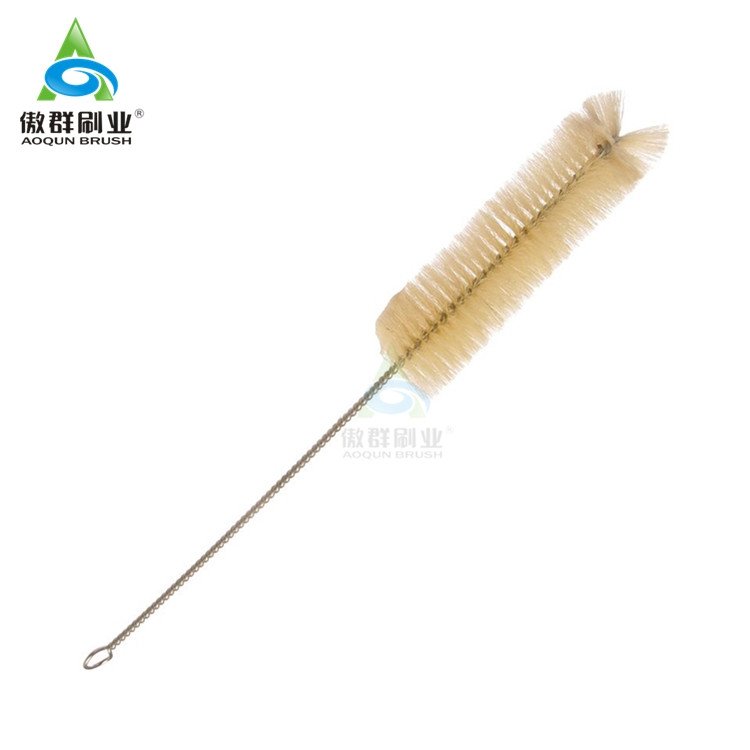 Please give us size and material refer to below drawing and sheet to make
your customized cylinder brush, Thank you!


Ⅱ.Customized Cylinder Brush Drawing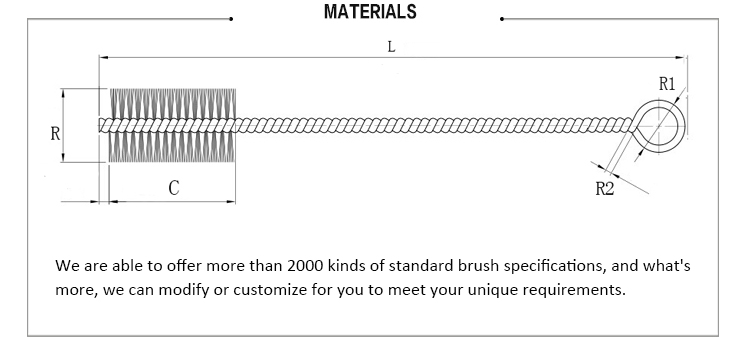 Ⅲ.Brush Head Process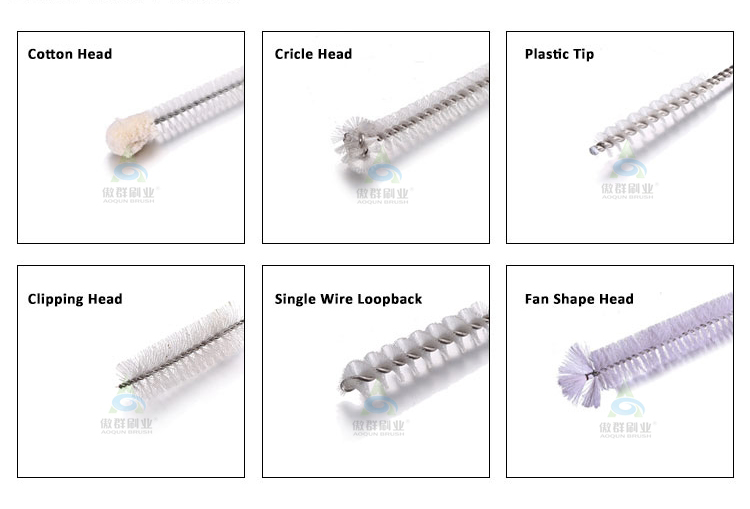 Ⅳ.Brush Handle Process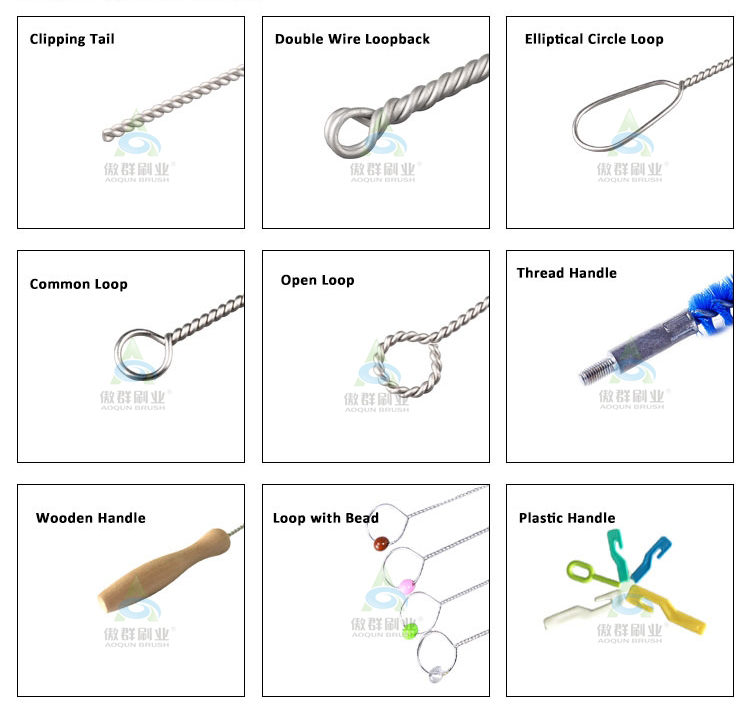 Ⅴ.Product Details
| Brush Parameter | Brush Customization |
| --- | --- |
| Brush Diameter | 1mm-500mm |
| Brush Length | 8mm-2950mm |
| Overall Length | 10mm-3000mm |
| Brush Shape | Cylindrical, Conical, Irregular Shape |
| Filament Material | PA, Bristle, Sisal, Cotton, etc. |
| Handle Material | Stainless Steel, Wood, Plastic, etc. |
| Brush Head | Cotton Head, Cricle Head, Plastic Tip, Clipping Head, Fan Shape, etc. |
| Handle Process | Wire, Wood, Plastic, Loop, Thread, etc. |
| Brush Features | Wear Resistance, Rust Protection |
| Certifications | RoHS, SVHC |
| Usage Scenarios | Bottle Cleaning, Glass Cleaning, Vacuum Flask Cleaning, etc. |
| Industry | Household Cleaning, Glassware Cleaning |