Small Hose Copper Flexible Nylon Cleaning Tube Cleaner Pipe Brush

From the ultra small to large, AOQUN has the Pipe Cleaning Brushes that is the right size to clean your industrial use or household use tube pipe hose hole, etc. Choose from extra long- small diameter pipe brushes or from the standard size pipe brushes. All brushes are made of nylon bristles imbedded in twisted stainless steel wire.

Ⅰ.Pipe Cleaning Brush
Soft, durable nylon bristles with safety tip brush head allows for safe, non-stressful navigation through channels, tubes, holes, pipe, hose. A full range of tube cleaning brushes for your choice.
Brand new and pure nylon bristles
No sharp protuberances-protection against scratches and damage
306/316 stainless steel handle-corrosion resistance and longer service life
Ⅱ.Brush Material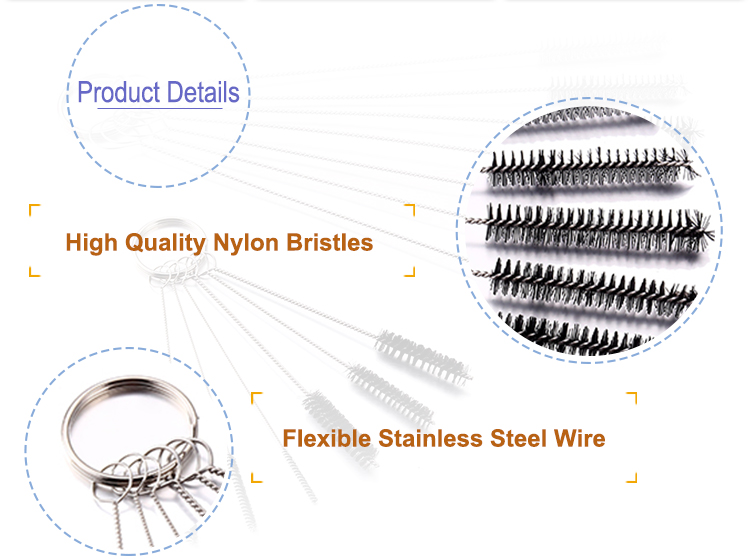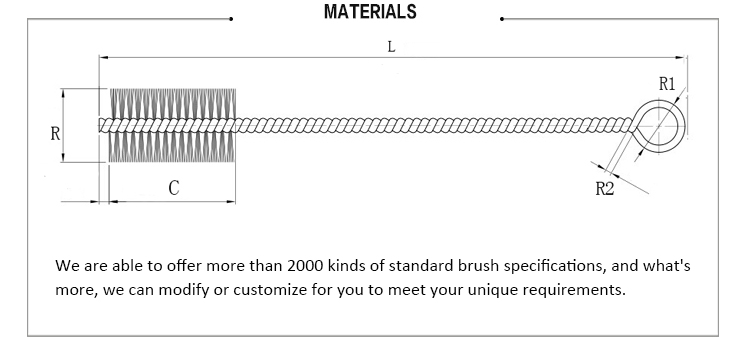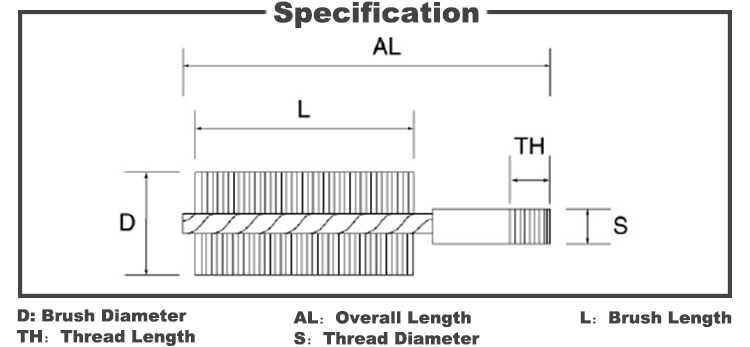 Please give us size and material refer to below drawing and sheet to make
your customized pipe brush, Thank you!
Ⅲ.Brush Head Process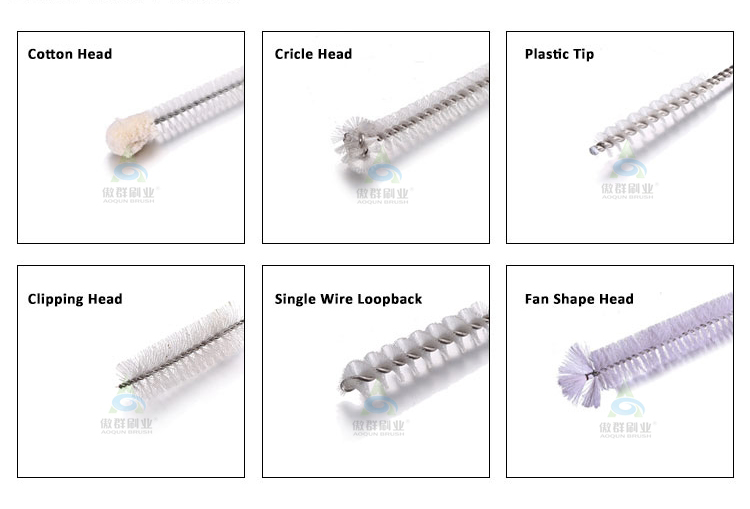 Ⅳ.Brush Handle Process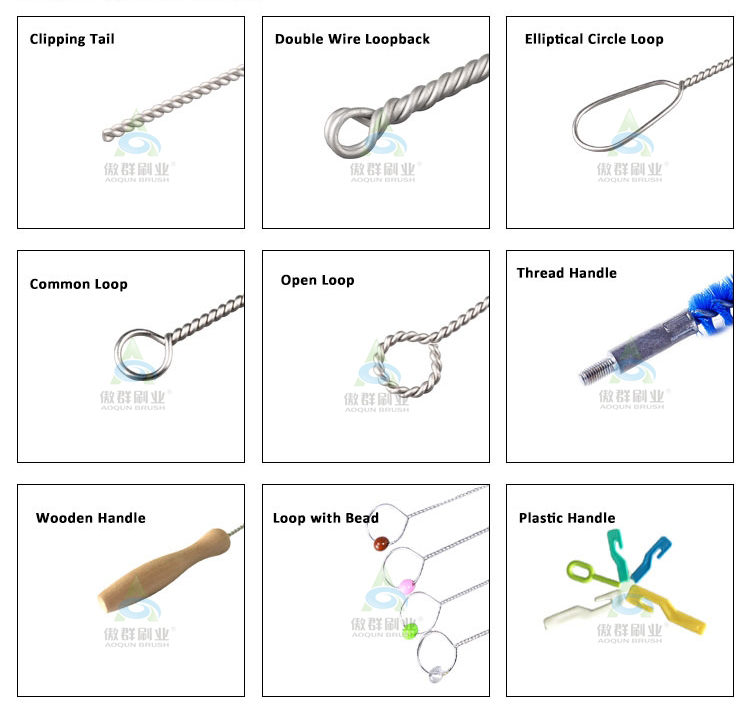 Ⅴ.Product Details
| Brush Parameter | Brush Customization |
| --- | --- |
| Brush Diameter | 1mm-500mm |
| Brush Length | 8mm-2950mm |
| Overall Length | 10mm-3000mm |
| Brush Shape | Cylindrical, Conical, Irregular Shape |
| Filament Material | PA, Bristle, Sisal, Cotton, Steel, Copper, Bronze, Stainless Steel, etc. |
| Handle Material | Stainless Steel, Wood, Plastic, etc. |
| Brush Head | Cotton Head, Cricle Head, Plastic Tip, Clipping Head, Fan Shape, etc. |
| Handle Process | Wire, Wood, Plastic, Loop, Thread, etc. |
| Brush Features | Wear Resistance, Rust Protection |
| Certifications | RoHS, SVHC |
| Usage Scenarios | Tube / Pipe / Hose / Hole / Bottle Cleaning, etc. |
| Industry | Household Cleaning, Industrial Use |