Roof Rain Cleaning Leaf Guard Gutter Brush Cleaner
Please Feel Relieved to Order in Quantity of AOQUN Gutter Worm Brush. We can provide you with
the packing method to save volume.
304 Stainless Steel: AOQUN Gutter Brushes are as very good features such as corrosion resistance, heat
resistance, low temperature resistance and not easy to rust.

PP/PA/PET Filament Quality: corrosion resistance, high and low temperature resistance, also anti-ultraviolet.


Ⅰ.Leaf Guard Gutter Brush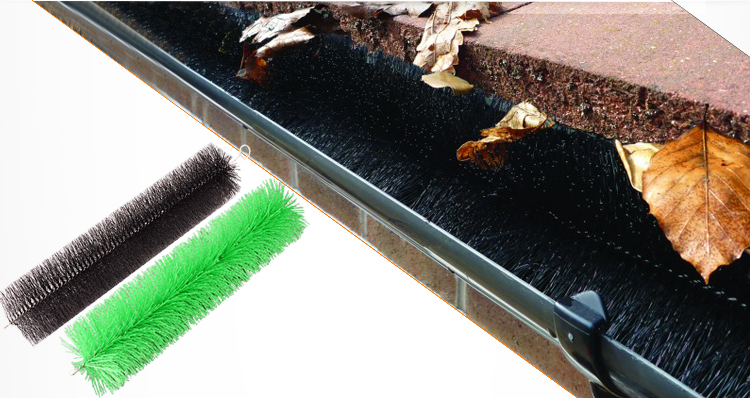 Ⅱ.Brush Material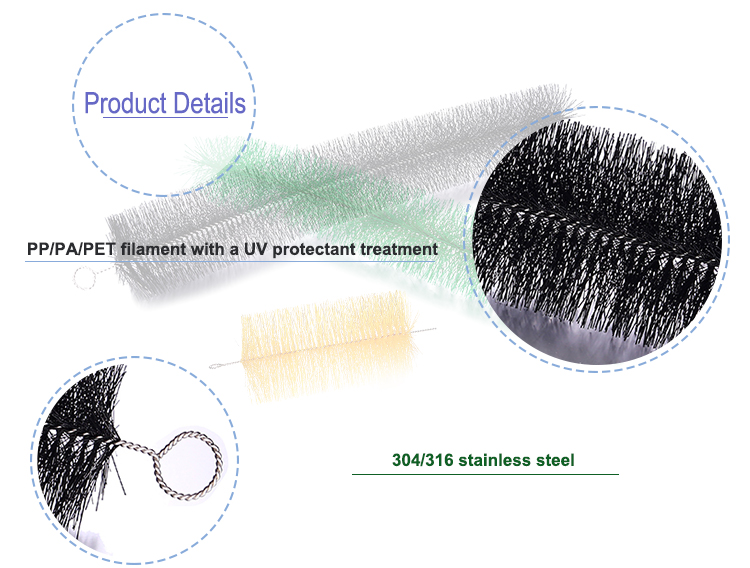 Please give us size and material refer to below drawing and sheet to make
your customized gutter brush, thank you!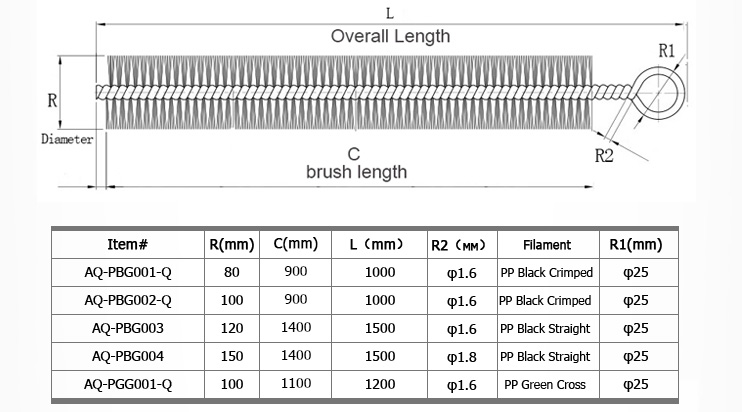 Ⅲ.Brush Head Process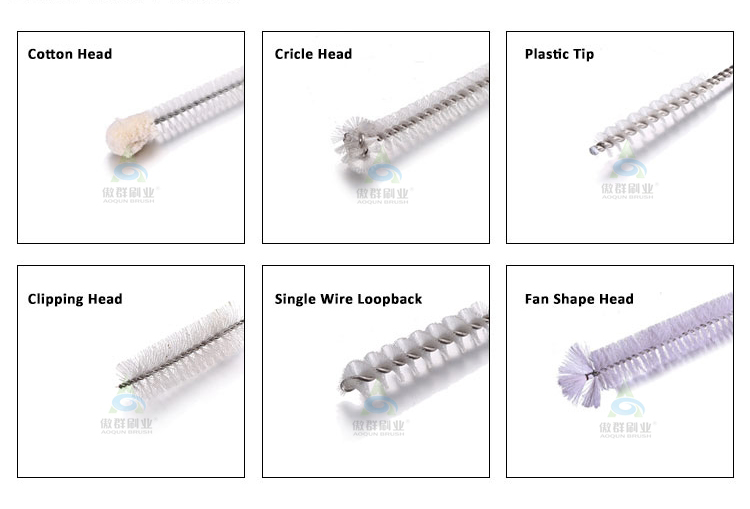 Ⅳ.Brush Handle Process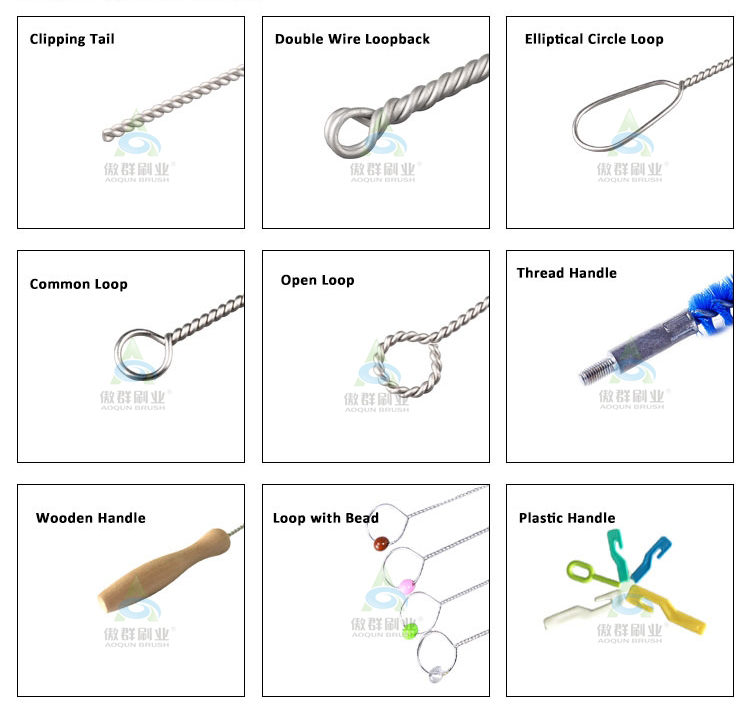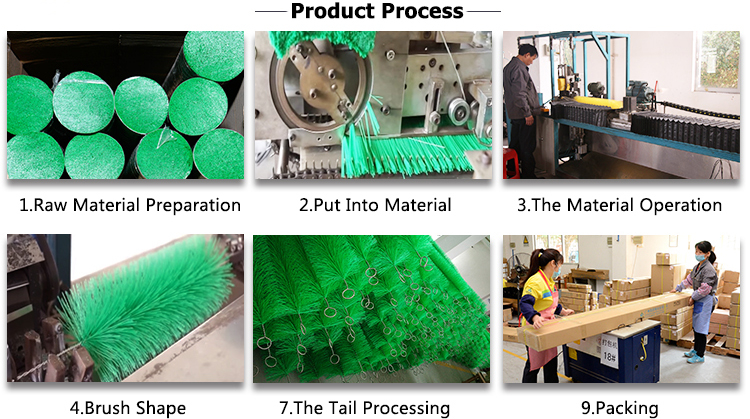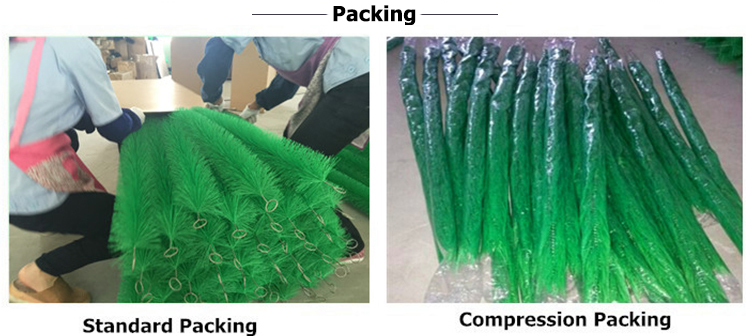 Ⅴ.Product Details
| Brush Parameter | Brush Customization |
| --- | --- |
| Brush Diameter | 1mm-500mm |
| Brush Length | 8mm-2950mm |
| Overall Length | 10mm-3000mm |
| Brush Shape | Cylindrical, Conical, Irregular Shape |
| Filament Material | PP, PBT, PA, Bristle, Sisal, Cotton, etc. |
| Handle Material | Stainless Steel, Steel, Wood, Plastic, etc. |
| Brush Head | Cotton Head, Cricle Head, Plastic Tip, Clipping Head, Fan Shape, etc. |
| Handle Process | Wire, Wood, Plastic, Loop, Thread, etc. |
| Brush Features | Corrosion Resistance, High and Low Temperature Resistance, Anti-ultraviolet |
| Certifications | RoHS, SVHC |
| Usage Scenarios | Gutter Filtration |
| Industry | Household Cleaning |