Long Cleaning Aquarium Pipe Hose Brush

AOQUN Brush Specializes in the customization and production of different types and size pipe
hose brushes.

AOQUN Flexible Tube Pipe Hose Cleaning Brush is made of high-quality stainless-steel spring or steel
spring with plastic cover that can be freely bent and will not become deformed. Designed with single
ended, double ended, which will be more convenient to cleaning bent pipes and U-shape tube. With one
or two sized flexible tube cleaning brush, which suitable for cleaning pipes and glass tubes diameter
within 9~35mm. Ideal for cleaning water pump, filters, pipe, connector, and trumpet, mouthpiece, CPAP
tube other hard to reach places.

Ⅰ.Brush Application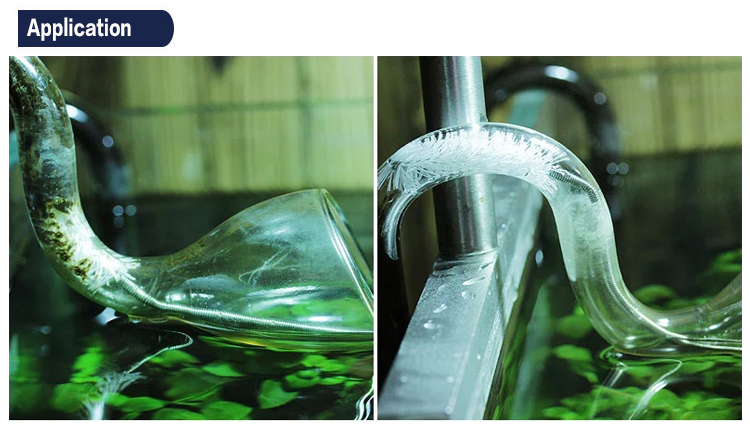 Ⅱ.Brush Material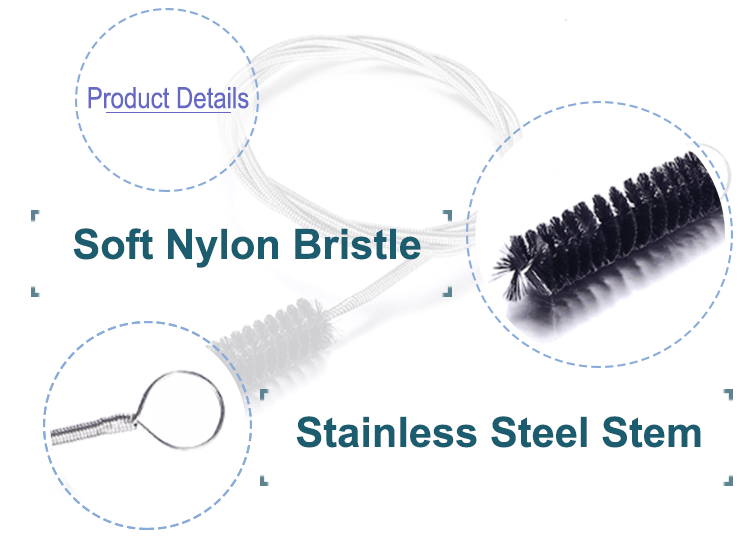 Please give us size and material refer to below drawing and sheet to make
your customized pipe hose brush, Thank you!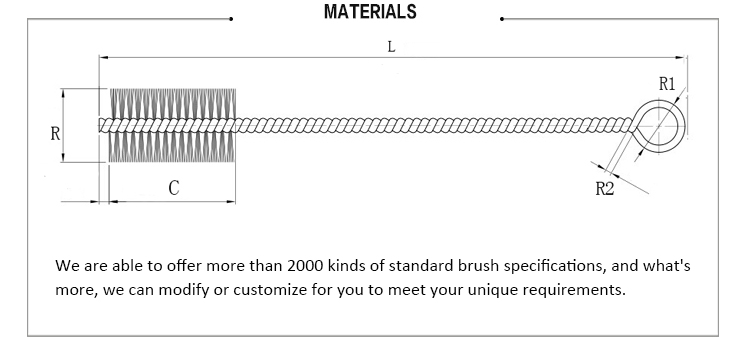 Ⅲ.Brush Head Process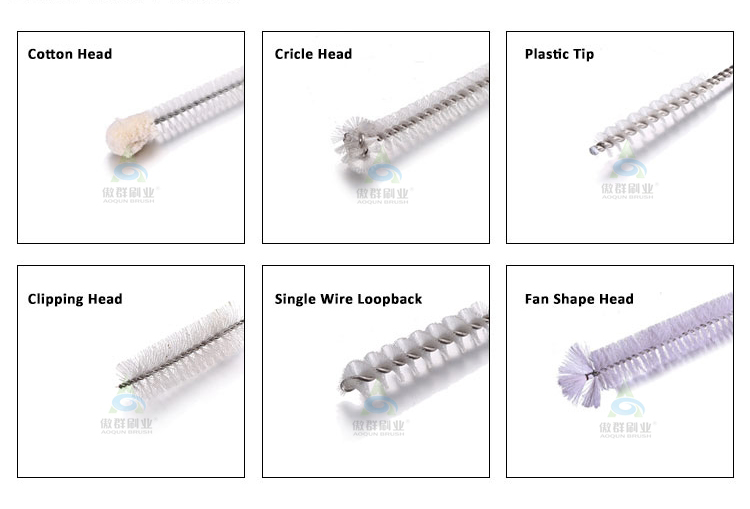 Ⅳ.Brush Handle Process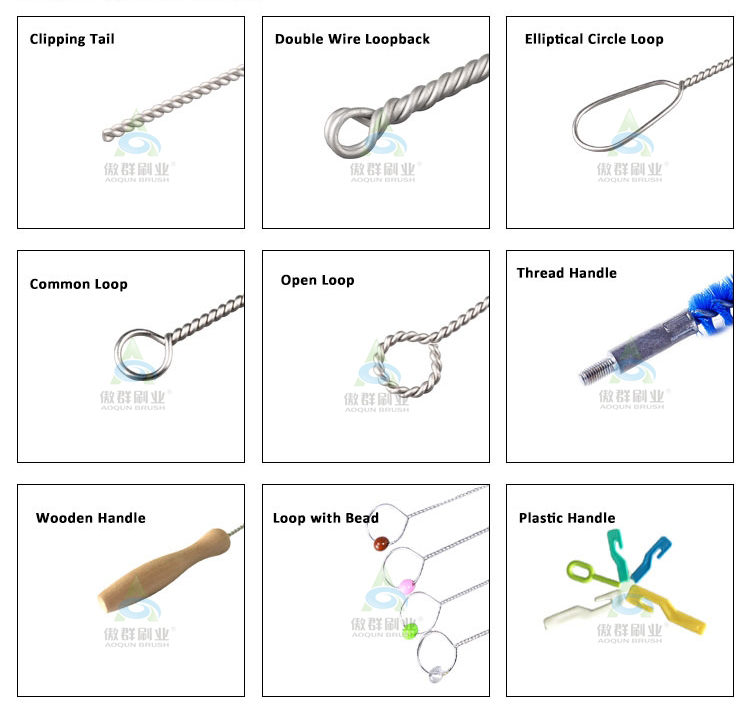 Ⅴ.Product Details
| Brush Parameter | Brush Customization |
| --- | --- |
| Brush Diameter | 1mm-500mm |
| Brush Length | 8mm-2950mm |
| Overall Length | 10mm-3000mm |
| Brush Shape | Cylindrical, Conical, Irregular Shape |
| Filament Material | PA, Bristle, Sisal, Cotton, etc. |
| Handle Material | Stainless Steel, Wood, Plastic, etc. |
| Brush Head | Cotton Head, Cricle Head, Plastic Tip, Clipping Head, Fan Shape, etc. |
| Handle Process | Wire, Wood, Plastic, Loop, Thread, etc. |
| Brush Features | Wear Resistance, Rust Protection |
| Certifications | RoHS, SVHC |
| Usage Scenarios | Tube Pipe Hose Hole Cleaning, etc. |
| Industry | Household Cleaning |