Laboratory Apparatus Small Long Cleaner Bottle Cleaning Test Tube Brushes with Soft Tip
From the ultra small to large, AOQUN has a test tube brush that is the right size to clean your laboratory
test tubes. Choose from extra long- small diameter brushes or from the standard size test tube brushes.
All brushes are made of nylon bristles imbedded in twisted stainless steel wire.

The function of a test tube brush cleans the test tubes used in a science laboratory.
They consist of twisted wire handles connected to bristles that are made of Nylon.
Test tube brushes come in a variety of sizes to accommodate the tubes they are designed to clean.
Ⅰ.Test Tube Brush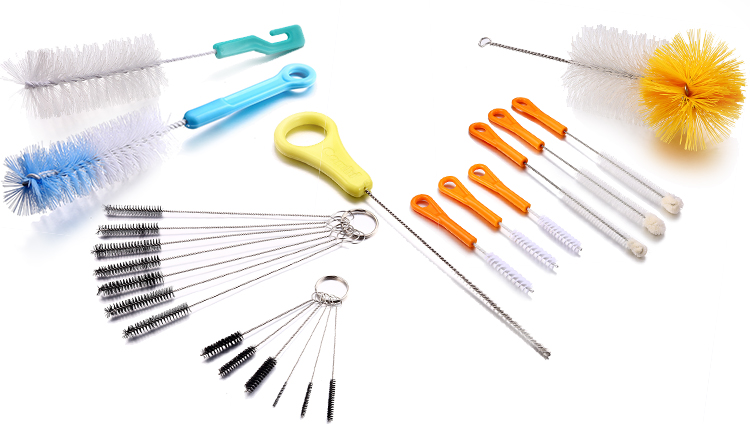 Ⅱ.Brush Material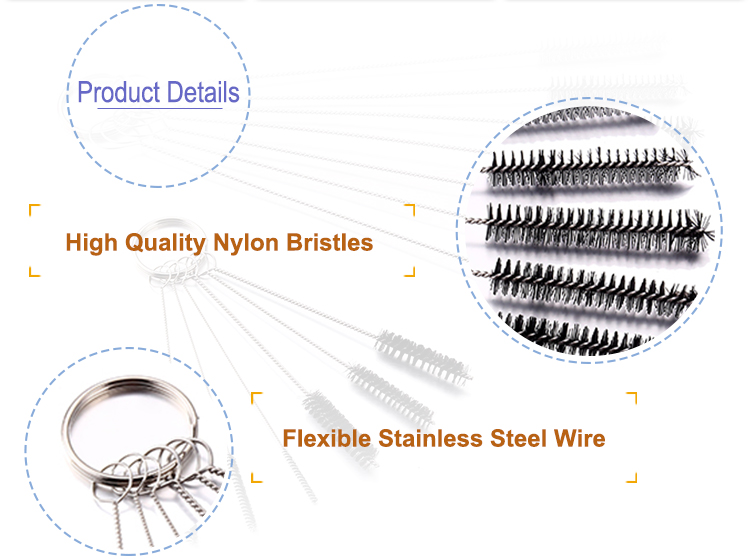 Please give us size and material refer to below drawing and sheet to make
your customized test tube brush, thank you!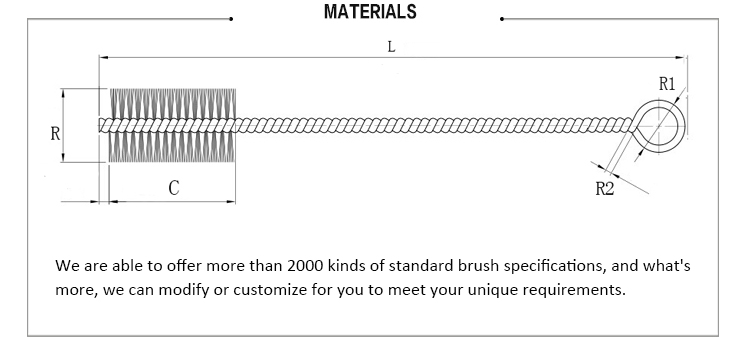 Ⅲ.Brush Head Process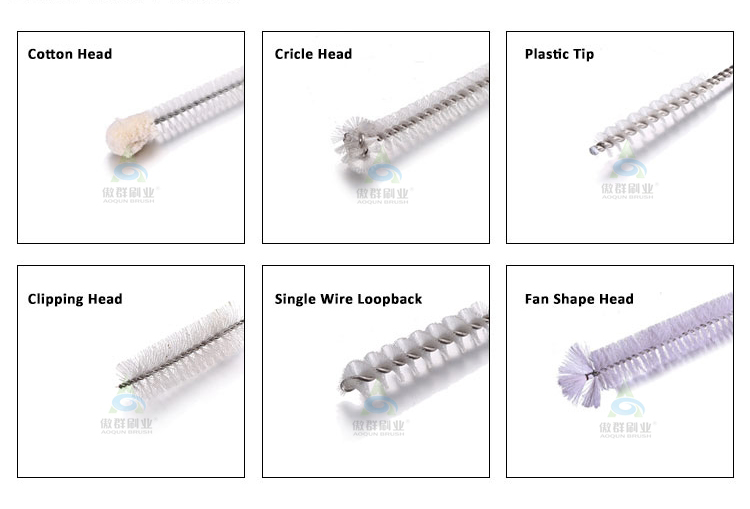 Ⅳ.Brush Handle Process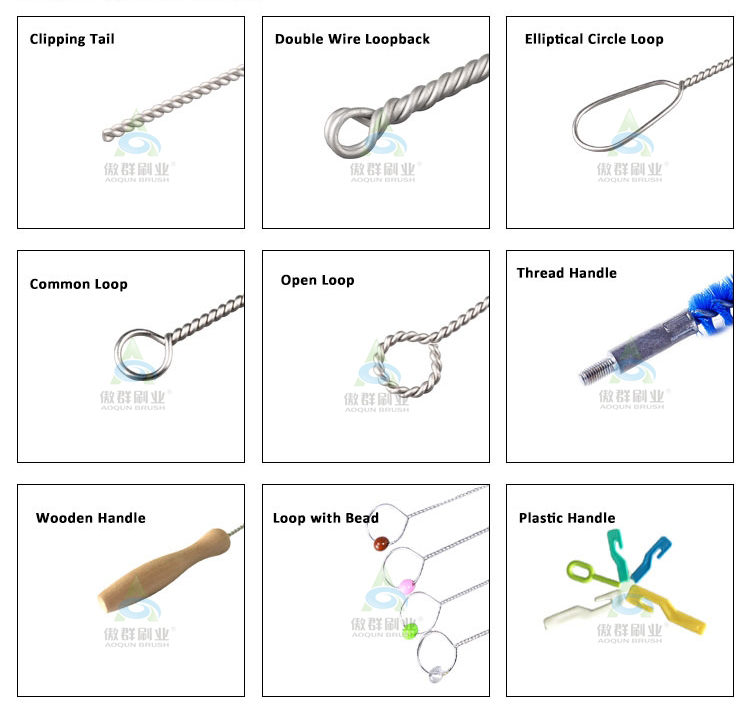 Ⅴ.Product Details

| Brush Parameter | Brush Customization |
| --- | --- |
| Brush Diameter | 1mm-500mm |
| Brush Length | 8mm-2950mm |
| Overall Length | 10mm-3000mm |
| Brush Shape | Cylindrical, Conical, Irregular Shape |
| Filament Material | PA, Bristle, Sisal, Cotton, etc. |
| Handle Material | Stainless Steel, Wood, Plastic, etc. |
| Brush Head | Cotton Head, Cricle Head, Plastic Tip, Clipping Head, Fan Shape, etc. |
| Handle Process | Wire, Wood, Plastic, Loop, Thread, etc. |
| Brush Features | Wear Resistance, Rust Protection |
| Certifications | RoHS, SVHC |
| Usage Scenarios | Glass Cleaning, Vacuum Flask Cleaning, Test Tube Cleaning, etc. |
| Industry | Household Cleaning, Glassware Cleaning, Medical Use |