Coffee Pot Percolator Long Twisted Wire Bottle Glass Cleaning Hookah Stem Brush Cleaner
AOQUN is a large-scale high-quality customized stem brush manufacturing company combining design,
development, production, sales and service.

Ⅰ.Reusable Stem Brush
The stem brush is specially designed with a stainless steel wire handle to remove debris, residue with ease
1. Heat resistant nylon bristles: rounded metal end is smooth and won't scratch the inside
2. Designed with great ergonomics for a comfortable grip and cleaning leverage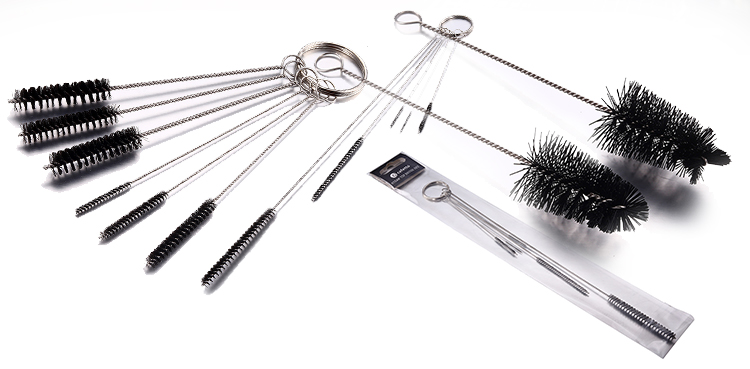 Ⅱ.Brush Material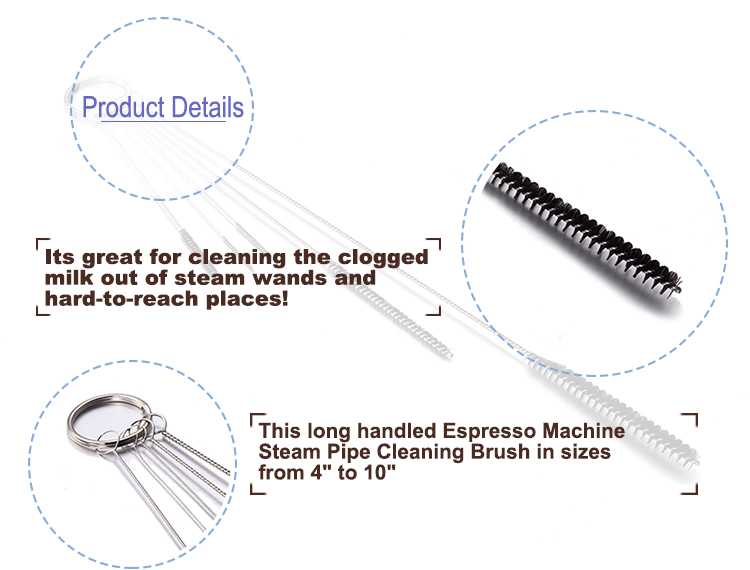 Please give us size and material refer to below drawing and sheet to make
your customized stem brush, Thank you!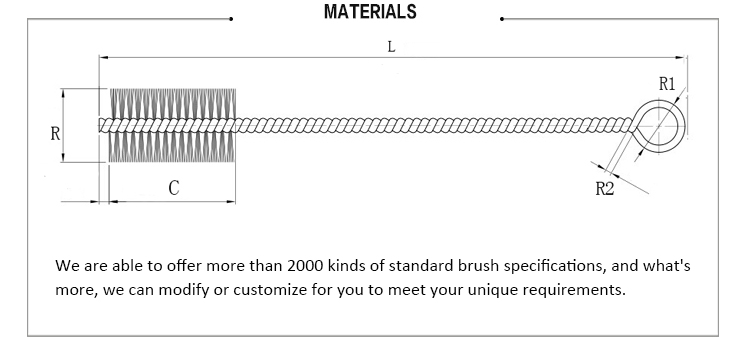 Ⅲ.Brush Head Process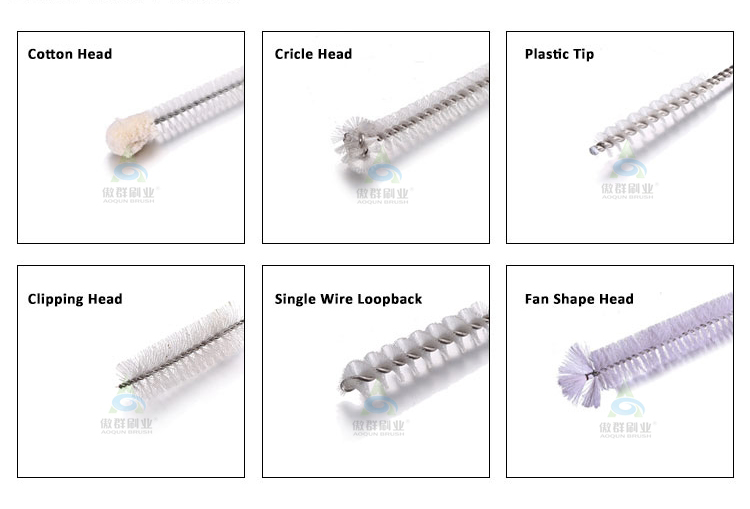 Ⅳ.Brush Handle Process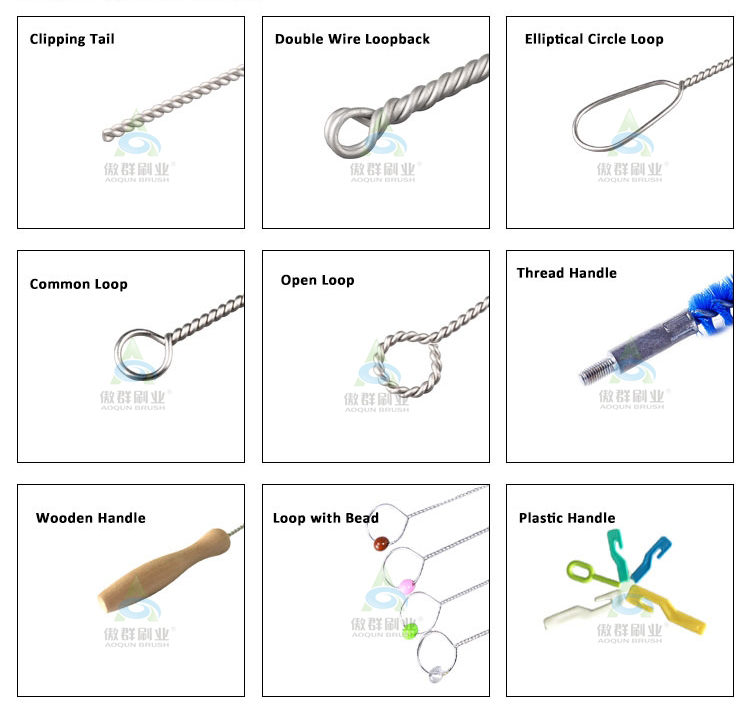 Ⅴ.Product Details
| Brush Parameter | Brush Customization |
| --- | --- |
| Brush Diameter | 1mm-500mm |
| Brush Length | 8mm-2950mm |
| Overall Length | 10mm-3000mm |
| Brush Shape | Cylindrical, Conical, Irregular Shape |
| Filament Material | PA, Bristle, Sisal, Cotton, etc. |
| Handle Material | Stainless Steel, Wood, Plastic, etc. |
| Brush Head | Cotton Head, Cricle Head, Plastic Tip, Clipping Head, Fan Shape, etc. |
| Handle Process | Wire, Wood, Plastic, Loop, Thread, etc. |
| Brush Features | Can Be FDA Complies |
| Certifications | RoHS, SVHC |
| Usage Scenarios | Hookah Stem Cleaning |
| Industry | Household Cleaning |