22, 223, 45, 6.5, 5.56, 30-06 Bore Cotton Nylon Brass Wire Gun Cleaning Brushes Set

AOQUN Brush specializes in the customization and production of different types and size Gun Cleaning
Brushes. The Gun Cleaning Brushes design and manufacture is also available. Aoqun Gun Cleaning
Brush takes the hassle out of cleaning this critical part of the rifle, gun, weapon.
Ⅰ.Gun Cleaning Brush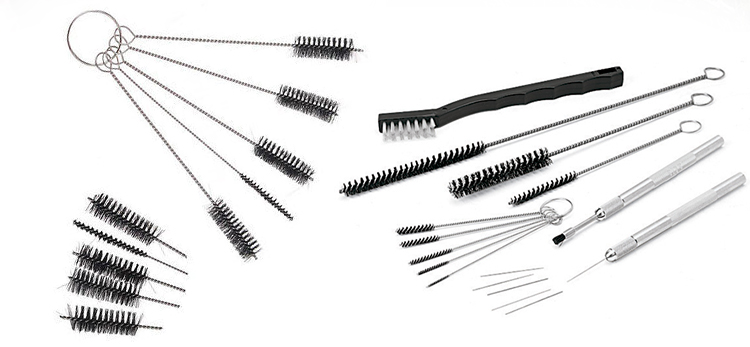 Ⅱ.Brush Material
Get into hard-to-reach spaces. Made of stainless steel shaft and nylon bristle filaments, or plastic
handle with copper, broze, stainless steel wire for aggressive cleaning.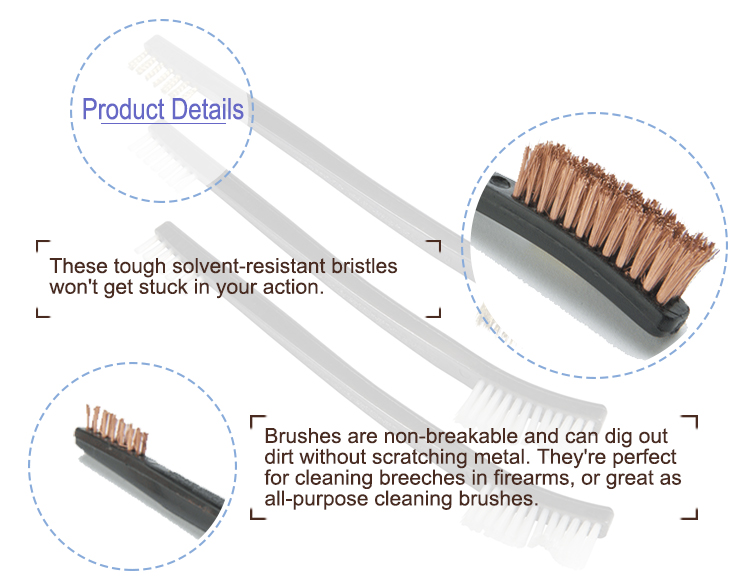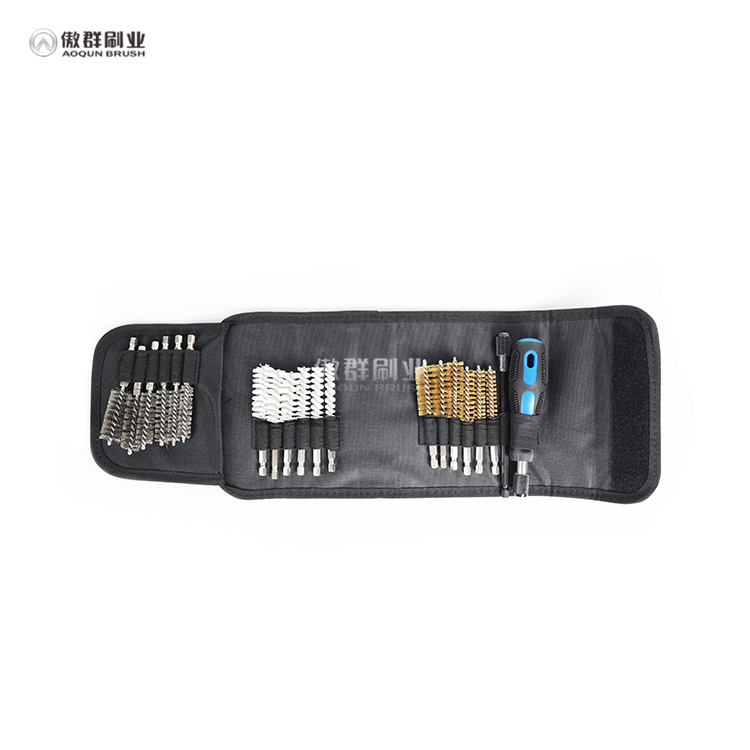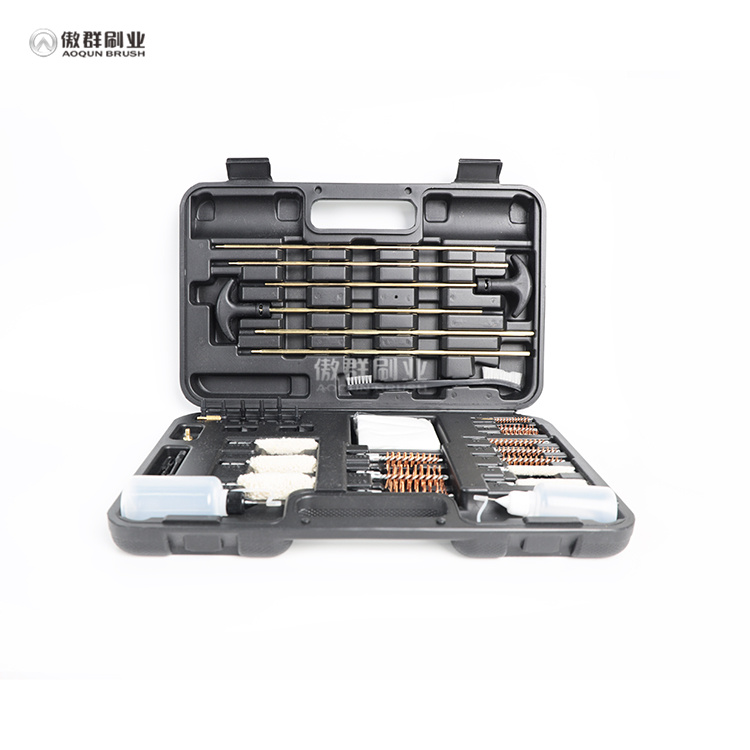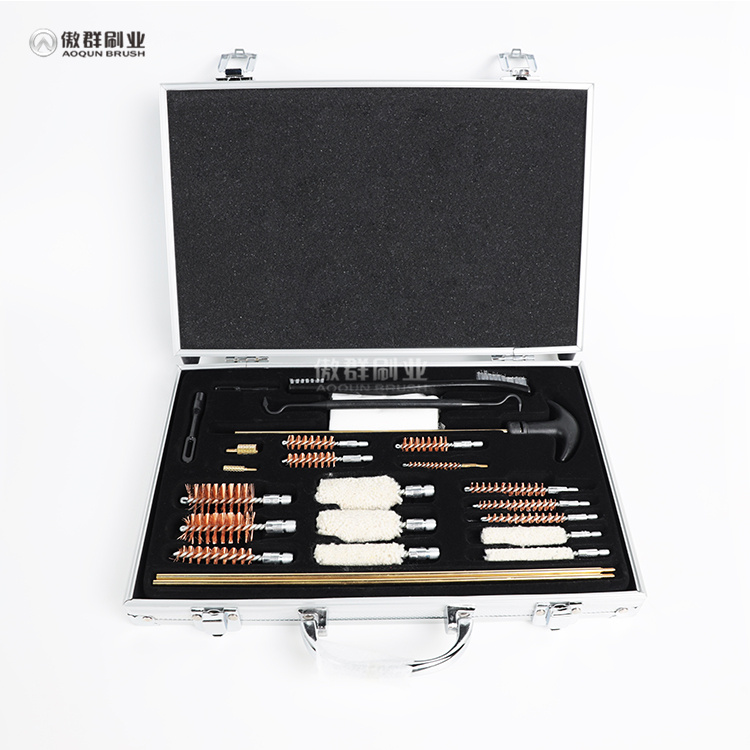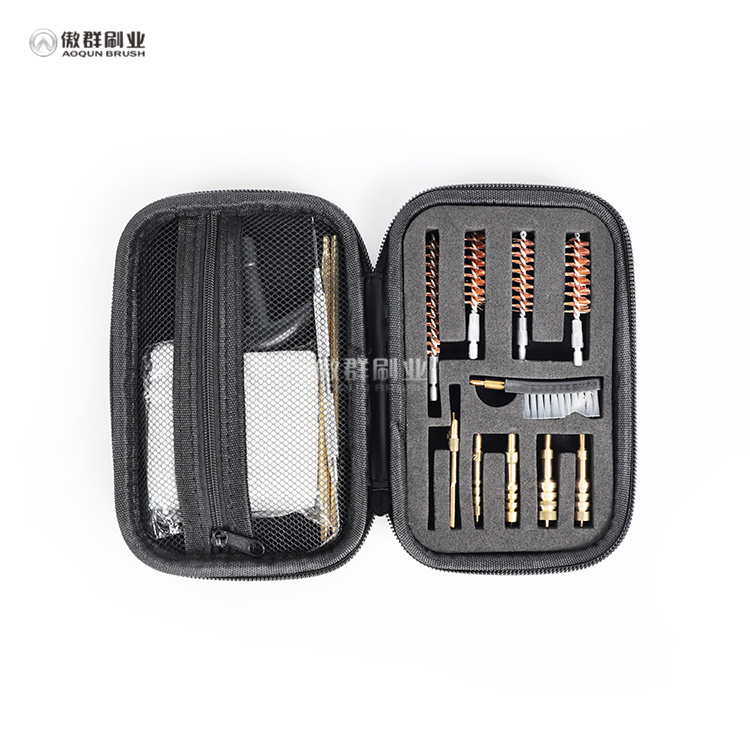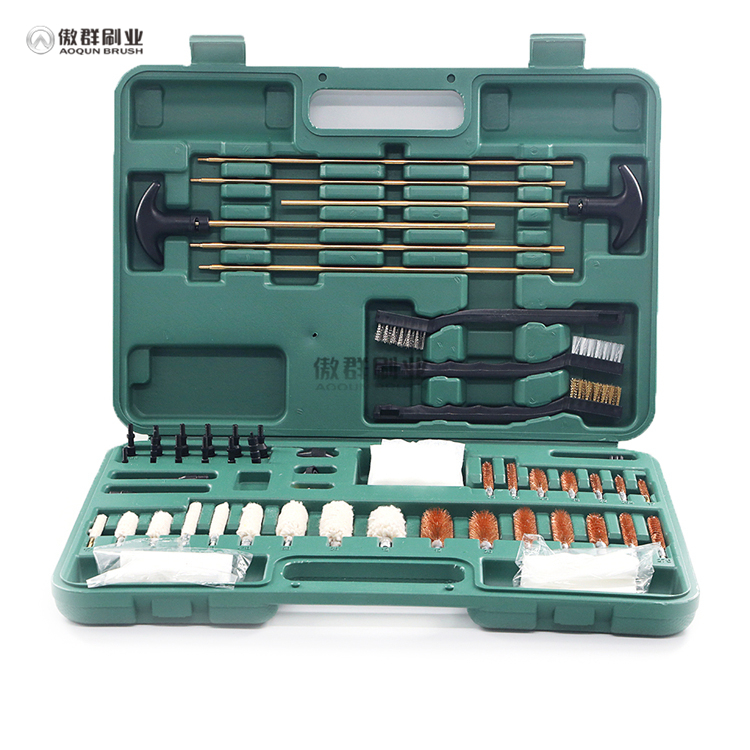 Please give us size and material refer to below drawing and sheet to make
your customized gun cleaning brush, Thank you!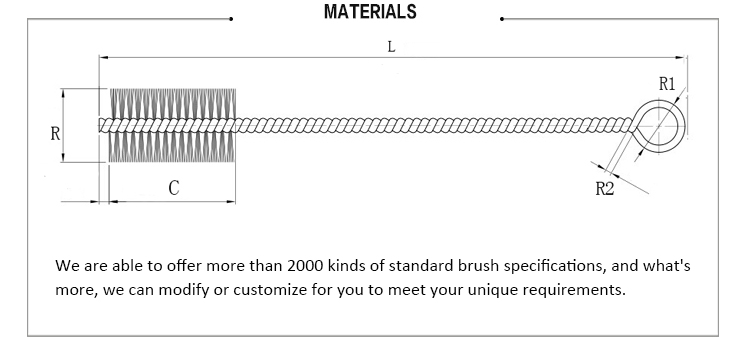 Ⅲ.Brush Head Process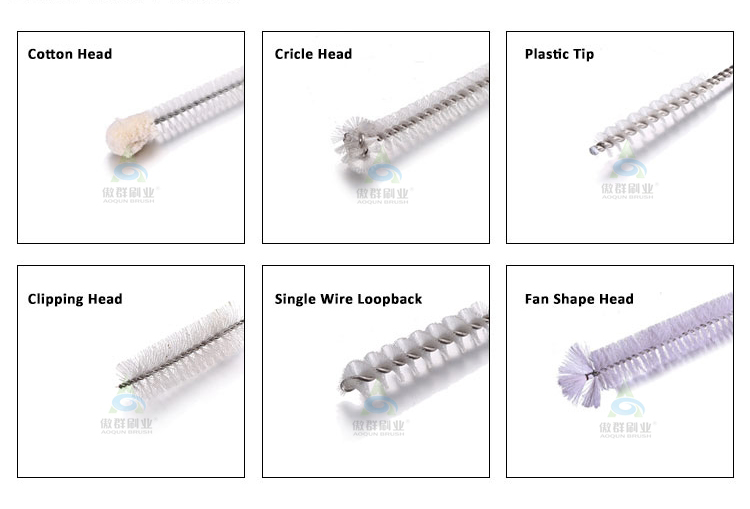 Ⅳ.Brush Handle Process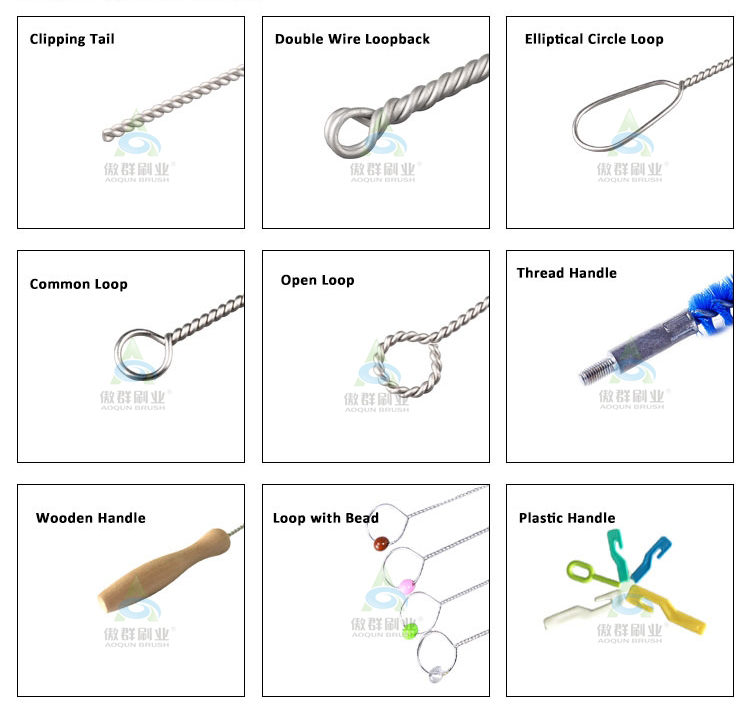 Ⅴ.Product Details
| Brush Parameter | Brush Customization |
| --- | --- |
| Brush Diameter | 1mm-500mm |
| Brush Length | 8mm-2950mm |
| Overall Length | 10mm-3000mm |
| Brush Shape | Cylindrical, Conical, Irregular Shape |
| Filament Material | PA, Cotton, Copper, Bronze, Stainless Steel, etc. |
| Handle Material | Stainless Steel, Wood, Plastic, etc. |
| Brush Head | Cotton Head, Cricle Head, Plastic Tip, Clipping Head, Fan Shape, etc. |
| Handle Process | Wire, Wood, Plastic, Loop, Thread, etc. |
| Brush Features | Wear Resistant, Corrosion Resistance, Rust Protection |
| Certifications | RoHS, SVHC |
| Usage Scenarios | Rifle, Gun, Weapon Cleaning, etc. |
| Industry | Household Cleaning, Military Industry |