Brush News
Home

Brush News
Don't Choose Fish Pond Filter Brushes Casually
For large fish farms, it is not easy to choose a suitable fish pond filter brush. For the time being, not to mention the price of comparable products, it takes a lot of time to choose a reliable quality filter brush.

Because the fish pond filter brush needs a long time to be laid on the bottom of the fish pond, it will not move frequently, and it is prone to a series of reactions when it is in a water body with more complicated conditions for a long time. If you buy filter brushes made of inferior raw materials, it will affect the breeding conditions of the fish school, and the rate of return will also be lower. Here, Aoqun Brush Factory recommends that when purchasing filter brushes, buyers must pay special attention to whether the brush frame is made of 304 or 316 stainless steel wire; it is also necessary to check the purity of the brush wire.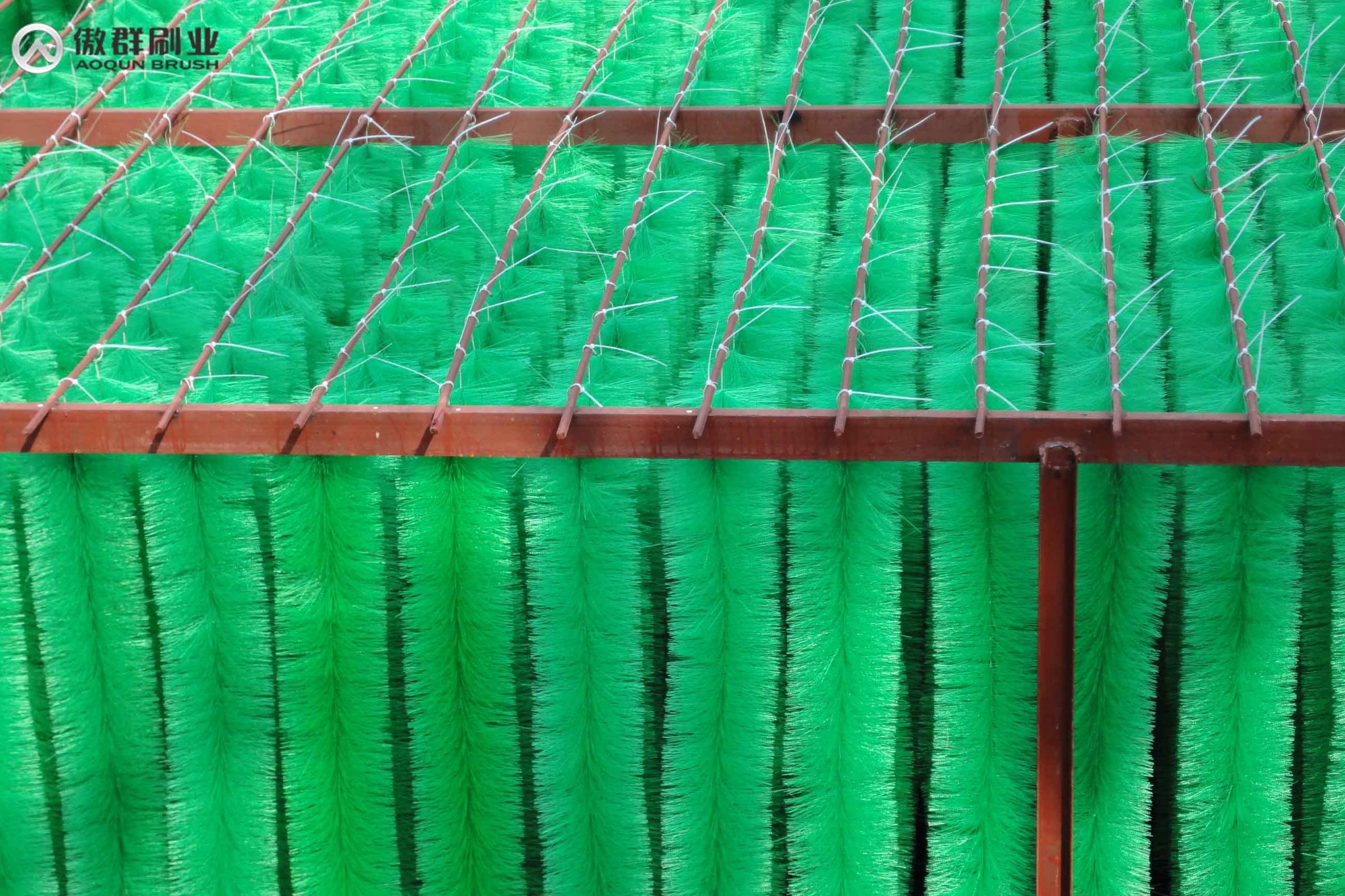 Aoqun Brush Factory has been making brushes for nearly 20 years and has rich experience in manufacturing fish pond filter brushes, and constantly upgrades its products. The use of a new cross-structure nylon filament to replace the cylindrical nylon filament can play a better filtering effect. Compared with the traditional filter brushes sold in the market, stainless steel hooks are also intimately added for easy suspension and access. If you need to customize the use plan of the filter brush, welcome to contact the Aoqun client manager.